Fred Ziwich is one of the most versatile musicians on the Cleveland-Style polka scene. He is a virtuoso instrumentalist, a prolific recording artist, and an expert music arranger in any style. His band, the International Sound Machine, has mastered, performed, and recorded all of the major polka sounds
Fred started accordion lessons and read music by age five. He added the clarinet and saxophone and taught himself the button box. He formed a trio as a teen and performed with the Hank Haller ensemble. After earning a music degree from Indiana University, Fred formed his International Sound Machine to feature the music of all nations. He released his first polka album in 1979.
Fred played on nearly 100 recordings with Hall of Famers like Walter Ostanek, Joe Fedorchak and Cilka Dolgan. World Renowned Sounds issued twenty recordings with Fred playing all the instruments. He teaches music and hosts on-line polka shows. Since 1993, Fred directs the Deutscher Musik Verein German brass band. He led the Jadran Slovenian Chorus. Fred is a regular at Sterle's Slovenian Country House and the German Central Farm in Parma. Members of the National Cleveland-Style Polka Hall of Fame honored Fred with several awards, including best musician and album. He served as music director and arranger of the Hall of Fame Awards Show for eight years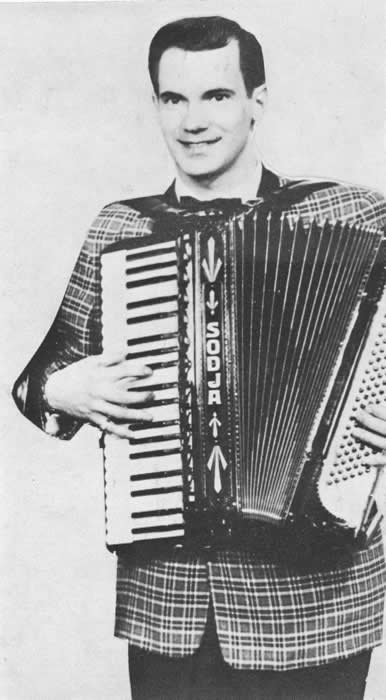 Dick Sodja brought a exciting style of accordion technique to each polka band he joined. Kenny Bass featured Dick in his Polka Poppers with accordion legends Frank Mauer, Bob Timko and Joe Luzar, as well as saxophonist Dick Flaisman and banjo man Ron Sluga, both Polka Hall of Famers with Bass. He also arranged the music for and performed on Bass' classic Decca albums.
The son of a musical Slovenian family, Dick grew up in the St. Clair neighborhood of Cleveland. In the U. S. Army he entertained troops in Korea. He joined Kenny Bass at age 17 and remained for fifteen years. In the 1960s, Dick also played keyboard and accordion on Frank Yankovic's polka TV show.  
Dick and guitarist Al Markic created the Almars Orchestra. With Dick Flaisman, Jack Ponikvar and Lou Pike, the Almars were a popular band of the 1960s and 1970s. Dick led his own orchestra for many years.
Top Cleveland Style artists invited Dick on their recordings, including Hall of Fame honorees Al Markic, Cecilia Dolgan, Hank Haller and Polka King Frank Yankovic. Dick's original polka compositions include "Dancing Doll," "Fancy Fingers" and "One More Time." He appeared on at least 200 records.
His Sodja Music store sold instruments and provided lessons for budding music-makers for 44 years. Dick retired from performing in 2006.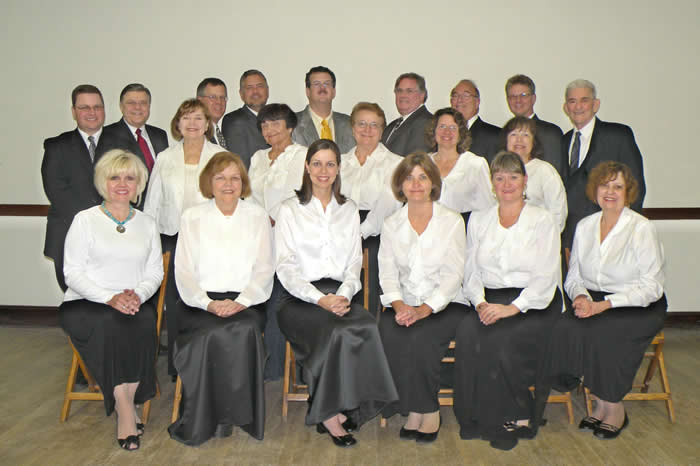 The Glasbena Matica Singing Society has nurtured the sound of Slovenian classical choral music for 80 years. For many, the chorus represents the summit of Slovenian culture in America. From classical works and folk melodies to full-scale operas and musicals, the chorus of Glasbena Matica brought elegant and captivating entertainment to generations of appreciative audiences.
The chorus began as an offshoot of singers from Cleveland's Zarja Singing Society. As the Independent Zarja Singing Society (Samostojna Zarja), John Ivanusch conducted the group in concerts and grand opera with orchestral accompaniment in the Slovenian language at the Slovenian National Home. Their repertoire included works by Verdi, Smetana, Flotow and Zajc. In 1940, director Anton Schubel proposed a new name, Glasbena Matica, the Music Bee.
In the 1950s and 1960s, talented singers, including Polka Hall of Fame honorees Eddie Kenik, June Price, Dolores Mihelich and Cecilia Dolgan, sang in Slovenian in concerts and operas like La Traviata, Il Trovatore, Carmen and The Tales of Hoffman. Valentina Fillinger and Vladimir Maleckar directed the chorus on tours of Slovenia and into the recording studio. Glasbena Matica also introduced Avsenik and Slak polkas and waltzes from Slovenia. The chorus performs annual concerts and at Bishop A. Edward Pevec's St. Nicholas mass